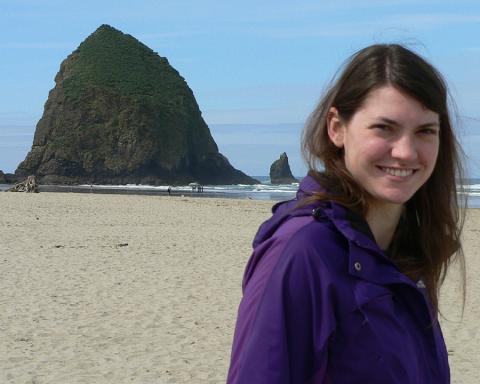 Download image
Feb 15, 2019 — Atlanta, GA
Georgia Tech has been selected to the 2019 class of Beckman Scholars Program Awardees. The Arnold and Mabel Beckman Foundation gives these awards annually to colleges and universities that support basic research in chemistry and life sciences.
Georgia Tech is one of only 13 institutions in the U.S. to be named to the 2019 class. The Institute last participated in the program in 2008. 
This award enables Tech to offer through 2021 six undergraduate scholarships – each worth about $20,000. Scholars must commit to working in chemistry or life science research continuously for 15 months with any of the following College of Sciences faculty: 
School of Chemistry and Biochemistry: M.G. Finn, Stefan France, Nicholas Hud, Raquel Lieberman, Adegboyega Oyelere, Angus Wilkinson, and Ronghu Wu
School of Biological Sciences: Gregory Gibson, Michael Goodisman, Lin Jiang, Julia Kubanek, Frank Stewart, and Todd Streelman
School of Physics: Daniel Goldman and Simon Sponberg
"The Beckman Scholars Program provides support for our most talented undergraduates to participate in immersive and extended research experiences," says David Collard, interim dean of the College of Sciences, who serves as director of the program at Georgia Tech. "The participating faculty are among the most accomplished mentors of undergraduate researchers in the College of Sciences".
Previous Georgia Tech Beckman Scholars have published their undergraduate research in prestigious peer-reviewed journals and presented it at national conferences. They have gone to top graduate programs and medical schools and entered into rewarding careers.
Among them is Rebecca Hood, a former biochemistry major who graduated in 2010. Georgia Tech selected her to receive a Beckman scholarship because of her commitment to research. She was first introduced to undergraduate research as part of a course with Nicholas Hud when she was a first-year student, and then she worked with Adegboyega "Yomi" Oyelere for three years.
In Oyelere's lab, Hood tested the efficacy of anticancer drugs developed and synthesized by Oyelere's group. That undergraduate research experience yielded two publications, one in Bioorganic Medicinal Chemistry Letters and another in the Journal of Medicinal Chemistry.
"The scholarship allowed me to really focus on my undergraduate research," Hood says. "Before I got the scholarship, I considering stopping my research to get a job to pay for living expenses. The scholarship meant I could continue my research and get paid."
Hood is a Ph.D. student at Oregon Health and Science University (OHSU). She believes the undergraduate research made possible by her Beckman scholarship helped her find employment immediately after receiving her B.S. degree. After working in a research lab at Emory University, she moved to OHSU. She hopes to complete her Ph.D. degree in 2019.
"I am positive that I would not be in my current graduate program without having gotten a strong foundation in research during my time as an undergraduate at Georgia Tech. That was made possible by the scholarship and Dr. Oyelere's mentorship."