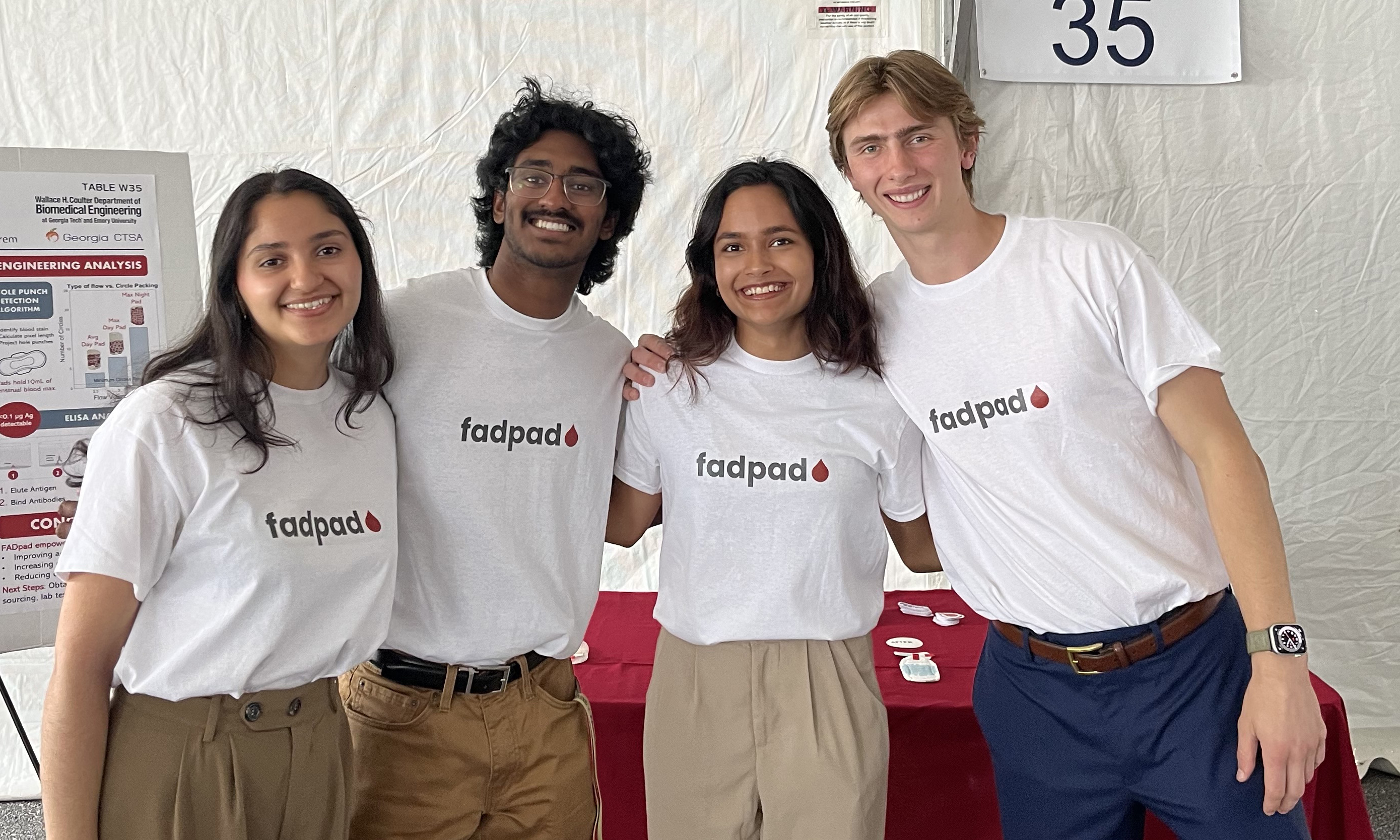 Oct 23, 2023
A group of Georgia Tech students is looking to prevent cervical cancer and other gynecological diseases with a new approach to testing that could increase access to healthcare and turn a wasted resource into a valuable tool.
Their idea, a simple menstrual pad add-on to collect blood for lab screening, has earned them one of five finalist spots in the national Collegiate Inventors Competition Oct. 24-25. They'll compete against other undergraduate teams for $10,000, mentoring from experienced inventors, and a patent acceleration certificate from the U.S. Patent and Trade Office.
The team also is competing for a People's Choice Award that's based on online voting.
"We are trying to end the stigma against periods — that's one of our biggest missions behind the product — and we want to increase access to healthcare. Nearly all cervical cancers are preventable with earlier screening and testing for HPV," said team member Rhea Prem, referring to the human papilloma virus that causes cervical cancer. "We want healthcare to be on your own terms so that you feel in control of your health, and you feel control over what you're doing with your body."
Read about the team's FADpad kit on the College of Engineering website.