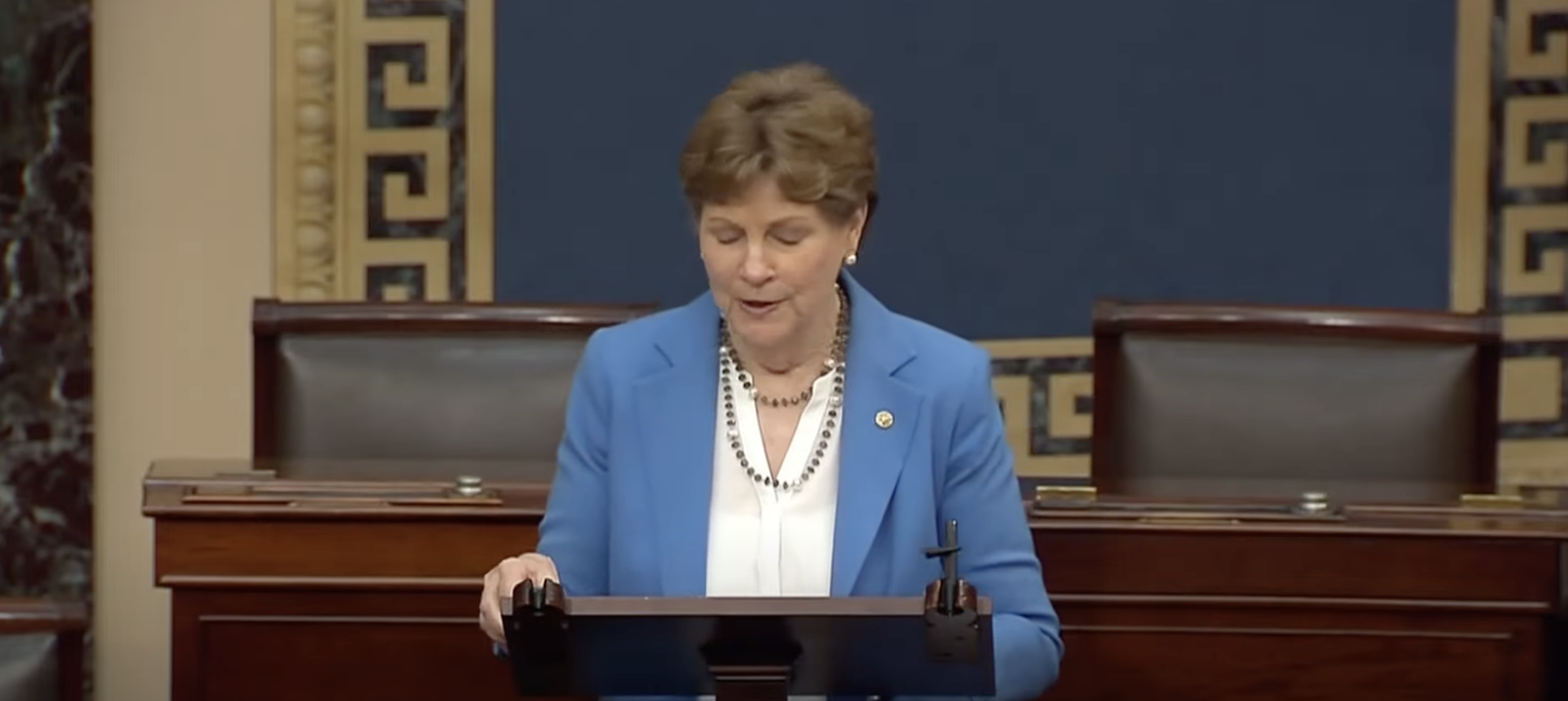 Apr 21, 2023 - Atlanta, GA
Dr. Ariel Marshall (Ph.D. 2014) was recently recognized by Senator Jeanne Shaheen on the floor of the Senate for her service on the Senator's staff. Dr. Marshall carried out research under Prof. Joe Perry from 2008 – 2014 on the structural, electronic, and optical properties of conjugated organic materials. After graduating, she served as an Arthur H. Guenther Congressional Science and Technology Fellow under Senators Mark Udall and Jeanne Shaheen. She became a permanent member of Senator Shaheen's staff in 2015 and was elevated to a Senior Policy Advisor in 2017 and Legislative Director in 2019. Since then, she has led the Senator's office through authorship of the Portman-Shaheen energy efficiency bill and negotiations related to the CARES Act and infrastructure bills.
In the clip below, Senator Shaheen acknowledges and describes the impressive body of work carried out by Dr. Marshall during her time in the Senator's office. Dr. Marshall's scientific approach to policymaking embodies the sprit of research at Georgia Tech and in the School of Chemistry and Biochemistry.