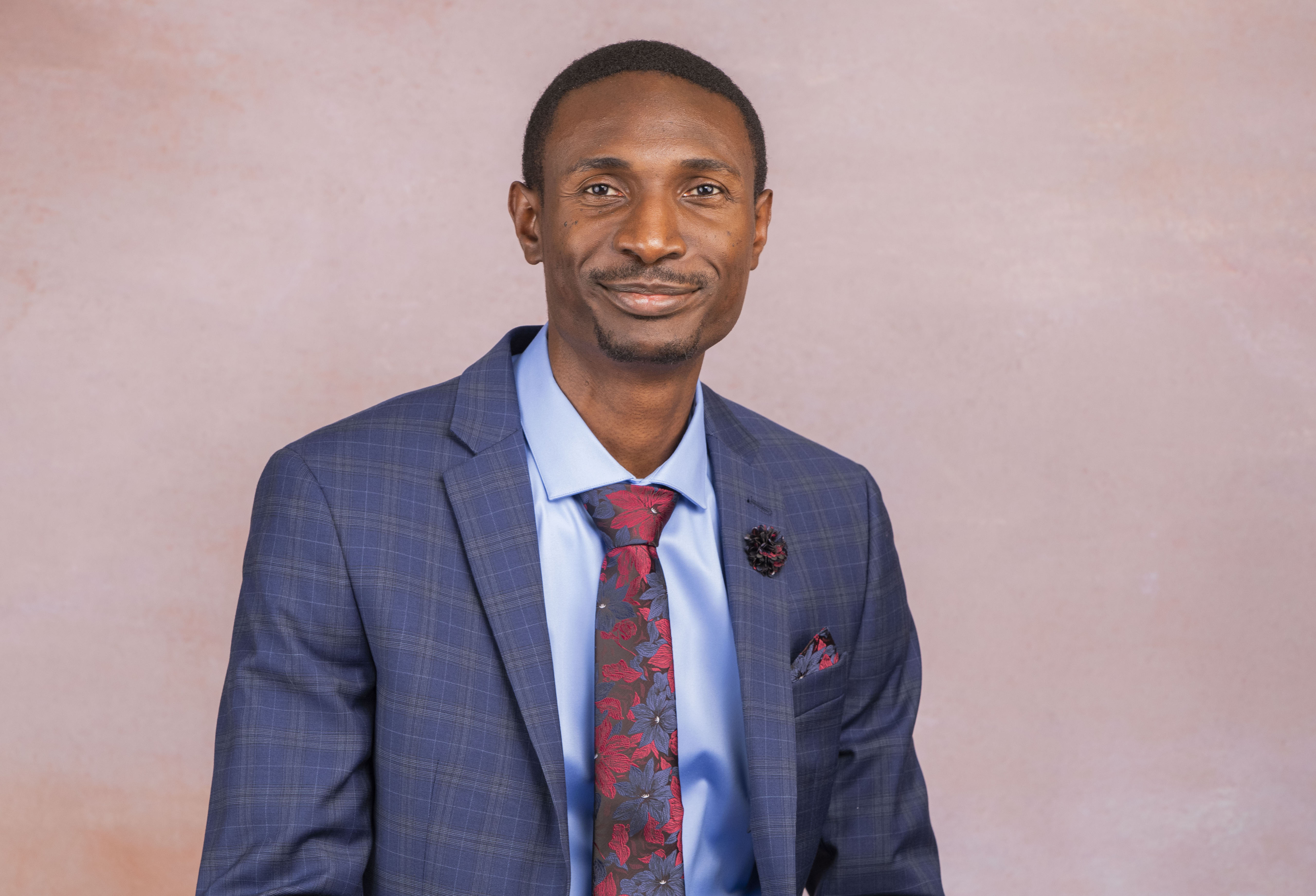 May 25, 2023
Iramofu "Mofu" Dominic, a Ph.D. candidate and graduate research assistant in the School of Chemistry and Biochemistry, is one of 16 national winners of the 2023 Merck Research Award for Underrepresented Chemists of Color.
The award from the pharmaceutical company recognizes graduate students and postdoctoral scholars for their chemical science research across a range of subdisciplines — computational, analytical, medicinal, biological and synthetic chemistry. 
"I was very elated by the news of the award," Dominic says. "Along with this is the opportunity to network with other members of the Merck award committee, the larger Merck community, past award winners, and members of my award cohort. As someone who is interested in an industry career within the pharma and biotech spaces, the award offers an invaluable opportunity to get help and support for my professional aspirations, especially from URMs (underrepresented minorities) like me who are building successful industry careers."
In addition to working with mentors, the Merck Award researchers will present their work at an award symposium, where a diverse team of Merck scientists will designate winners. Judges will consider both the potential for scientific pioneering and innovation, and how the awardees can help fellow underrepresented scientists in the future.
At Georgia Tech, Dominic researches biochemistry and chemical biology in the lab of Associate Professor Amit Reddi, where he is focused on an essential bio-molecule called heme, the pigment that makes blood red. 
"It is important in supporting many life processes and is involved, directly or indirectly, in medically relevant conditions such as cardiovascular disease, neurodegenerative disorders and pathogenic infections," Dominic says. "While we know quite a bit about heme on the cellular level, much is still not understood, and filling in those gaps will be pertinent for developing therapeutics and diagnostics for heme-related pathologies. My specific interest is in the development of biological tools to image heme and thereby improve our understanding of its cellular homeostasis."
Dominic received his bachelor's in Biochemistry at the University of Ibadan, Nigeria, and earned his master's in Toxicology at the University of Birmingham in the United Kingdom. 
Earlier this year, Dominic also won a 2023 Summer Research Experience Award through the Center for Promoting Inclusion and Equity in the Sciences (C-PIES).
Dominic was also a poster competition winner at the 2023 Career Research Innovation and Development Conference — a collaboration between the Graduate Student Government Association (GSGA) and the Graduate Career Development Team from the Office of the Vice Provost for Graduate and Postdoctoral Education at Georgia Tech. Both that award and the C-PIES honor include funding for research-related travel.
As a younger student, Dominic says he developed an interest in chemistry, biology, math, and economics, crediting his advisor, Amit Reddi, with being his most impactful mentor so far. 
"Scientifically, he has guided me towards independent, data-driven thought and encouraged me to confidently challenge current paradigms in order to push the boundaries of our knowledge," Dominic says. "Professionally, he has helped me significantly improve my communication skills, encouraged networking opportunities, regularly shared career development resources, and is always willing to support my aspirations with his time and energy."